Want to paint and wine a little?
Spring Bouquet Paint and Sip
March 31
@
6:45 pm
–
9:30 pm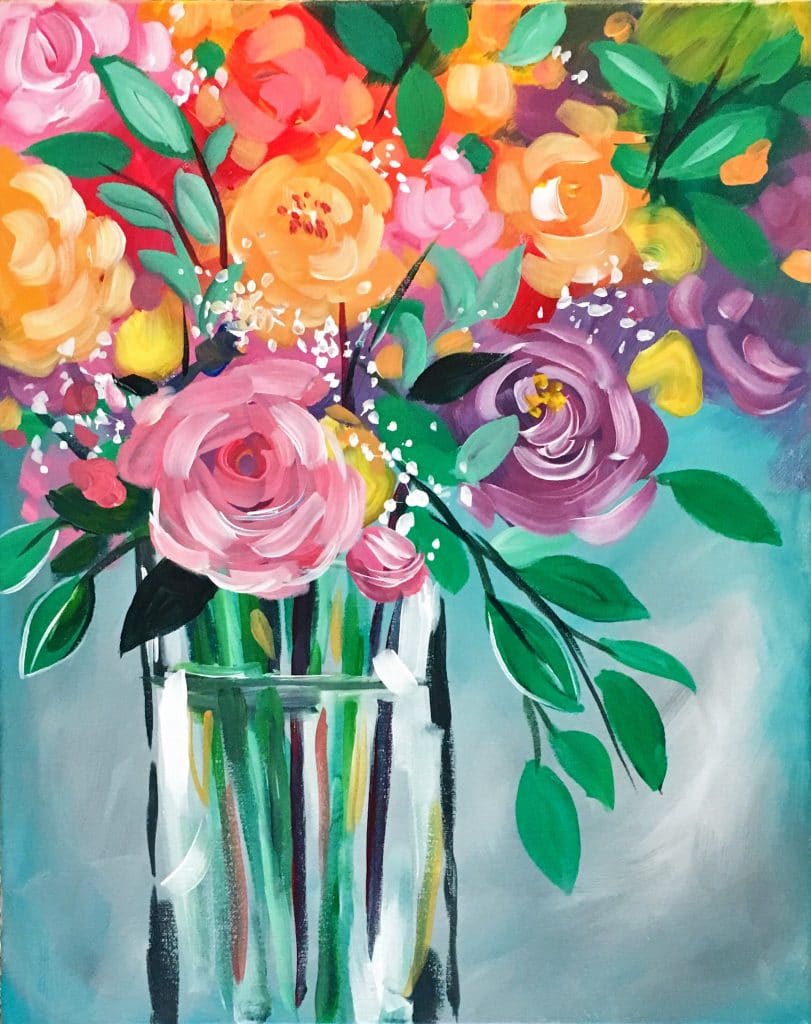 A brilliant array of flowers to create a gorgeous Spring Bouquet! We make flower painting easy!
Joining another guest/group? See instructions in FAQs below!
We show you step-by-step how to create a stunning and colorful bouquet of flowers to brighten your home. Our painting events are typically 2-3 hours in length with an instructor walking you through the steps of acrylic painting for beginners. We provide all the supplies you will need to create a masterpiece of your very own. So tell your loved ones to come along while we drink some wine and paint the night away!
An acrylic painting for beginners!
See the FAQs below for more helpful info. Be sure to check out our virtual paint and sip options!
The Tacoma studio (1121 A Stree) is a 21+ venue.
Frequently Asked Questions
Hannah R.
Verified Purchaser
Had a wonderful time, this is my third time doing one of these. My friend and I will be coming back to do another.
2 weeks ago
Marcy Benjamin
Verified Purchaser
Had such a great time celebrating my wife's birthday. The atmosphere and vibe were right up our alley. Diana was fabulous and very attentive to us all. We will definitely make another date out of this, either in person or at home
2 weeks ago
Erica
Verified Purchaser
Our group had a wonderful time! Great instructor! Thank you!
3 weeks ago
Anonymous
Verified Purchaser
Enjoyed the class and had a great instructor! The only downside was having to purchase drinks separate from the ticket price. Every other business like this (in 3 different states) that I have gone to includes 1-2 drinks in the price.
3 weeks ago
Natalya Gedz
Verified Purchaser
It was a great experience and wonderful time to relax!!! I will do it again!!!
3 weeks ago
Jared
Verified Purchaser